Grandma Pat's Beef
The Farm 

We are a third generation farm, still farming the same land as the first generation, located in Northwestern Indiana.  We raise Black Angus Beef that is all natural, premium-quality, and 80% lean.   All of our cows are grass fed and grain finished.  They receive NO antibiotics, hormones, or steroids.
Our family farm is located in Lake Village Indiana.  Grandma Pat's Beef caters to all of central and northern Indiana, and have customers that also come from Illinios to stock their freezers with Grandma Pat's Beef!  We have delivery locations along I 65 or you can pick up directly from our butcher.  
GRASS FED & GRAIN FINISHED BEEF
Grandma Pat's Beef is grass fed and grain finished.  Our Black Angus cattle have access to grassy pastures where they freely roam.  On the last 30 days of feeding they are in a smaller pasture with all the grain and hay they can eat, giving them the marbling and great flavor that Grandma Pat's Beef is known for.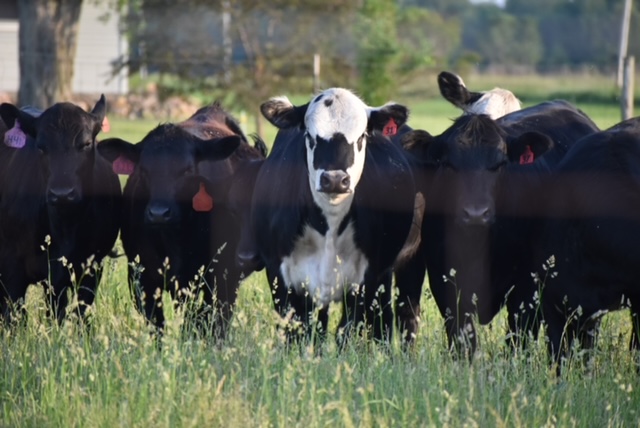 ---